The second single from Thinky Flesh, "Ice Cream Beach" is about desire for delicious treats in the hot sun & the struggle to find something you long for.
At its core, the song is about grammar & punctuation. It's important to delineate sentences with proper punctuation so people understand what you are talking about. If you don't, you may end up on a beach made up entirely of ice cream. Alternatively, you might end up with a man, when all you wanted was a cone stacked high with a sweet sweet frozen delight.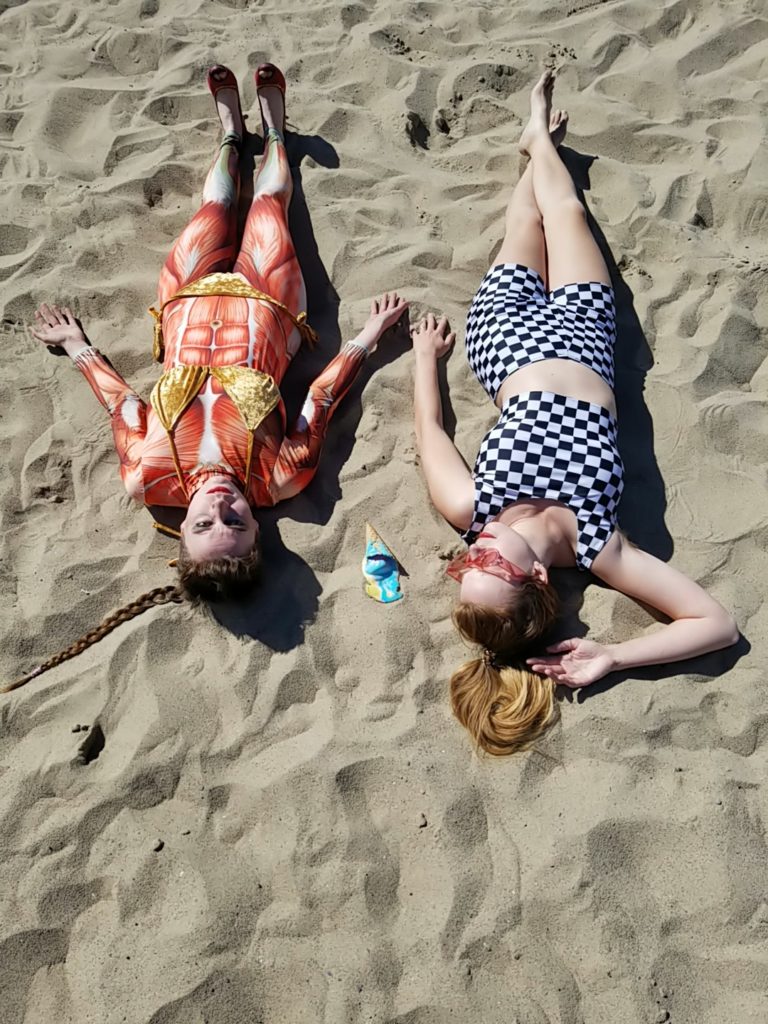 Stream it now at any purveyor of fine sounds & watch the self-produced video on YouTube.